Race type - Mixed
Southwell

Southwell
Course details
Southwell is one of Britain's busiest racecourses staging all-weather flat racing throughout the year, but it started life as a National Hunt venue and several meetings under that code still take place in the winter months.
With most of the meetings taking place during the summer months, it's those trainers who keep plenty of horses on the go at this time that have had the lion's share of winners.
Track overview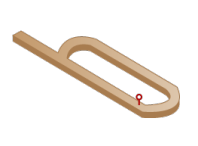 GUIDE -
For Racecourse
Left-handed, mixed, triangular circuit of 1m2f.
They've been racing at Stratford for over 250 years with the first recorded meeting taking place in 1755, although it was abandoned for a large part of the early 19th century after local farmers complained about their crops being damaged by the galloping horses! Fortunately, they relented and its been pretty much non stop since 1836 with the course these days an important part of the summer jumps programme, with most meetings taking place between May and September. There is a good reason for this as the course is literally on the banks of the River Avon, which ensures a steady supply of water and safe ground for the runners. There is a big tradition of hunting in the area and the entire hunting community (so it seems) descends on the track for the two-day meeting here in early June, when they stage the Stratford Foxhunters Champion Hunters' Chase.
Draw Bias
Over most trips on the round trip, it is preferable to be drawn away from the extreme inside (low) or outside (high). The exceptions being 6f and 1m3f races which start close to the first bend, making a low to middle draw advantageous. At most meetings, the centre of the track rides faster than against either rail, although that can change in Arctic conditions when power-harrowing of the track can even out any bias. As with all the all-weather tracks, though, biases can vary from meeting-to-meeting and there's often no way of telling until after the first couple of races.
Principal Races
This is a real bread-and-butter stuff with prize money rarely exceeding £4.5k and any races in that upper bracket tend to be bookmaker sponsored. Many would argue that they are merely betting shop fodder!

Course Characteristics
The course is what it is: totally unique. When trying to pick out winners therefore it pays to stick to those horses with a 'C' next to their name as this designates a previous course winner. Even better 'CD'; a course and distance winner. On the straight 5f and in distances on the round course up to 1m, it is important to get off to a good start and prominent racers with a high cruising speed hold a big advantage over those horses that need to be held up. Over middle distances, stamina comes more into play and this is especially so in periods of very cold weather as the surface rides deeper (due to the harrowing). Due to the kickback, it is preferable to race wide of the pack even if that means forfeiting ground.
Top Trainers
The powerful yard of Mark Johnston churns out the winners all year round and he does particularly well here, having trained 64 winners in the past five seasons and at a healthy strike rate of 24% - look out for his three-year-olds in particular. That's the same strike rate as Brian Ellison, whose horses know what's required round here, especially when the money is down. David Nicholls, dubbed the 'Sprint King', lords it over his rivals here too with 52 winners at a respectable strike rate of 19%. Local trainer Alan McCabe is another trainer who loves having a winner at the Midlands venue.
Top Jockeys
Philip Makin comfortably leads the way over the past five seasons with 63 winners and counting for a more than respectable strike rate of 22%, and if you had backed him blind you would have made a level stakes profit of £23. When he's riding a fancied one, he will more often than not get it home in front. Robert Winston is one of the strongest jockeys riding and he knows every grain of the Fibresand surface, booting home 55 winners for a strike rate of 16%. Joe Fanning and Chris Catlin follow shortly behind and the former boasts the better strike rate of 21%. The unheralded Graham Gibbons is another jockey regularly amongst the winners here and backers of all his rides would have shown a profit of £24. Luke Morris is riding out of his skin this season and punters have been quick to catch on.